SUPERCHILL
PRODUCE PACK
Can't decide what to try? T R Y THEM A L L!
every superchill produce pack is filled with seven fruit chew packs
three fruit & herb jellies
(10 packs per produce basket)
[7 packs of
CHEWS
& 3 packs of
JELLIES
]
BLOOD ORANGE CHEWS
STRAWBERRY CHEWS
SOUR BLUE RASPBERRY CHEWS
SOUR LEMON LIME CHEWS
WHITE PEACH CHEWS
PASSION, ORANGE & GUAVA CHEWS
LYCHEE CHEWS
STRAWBERRY 2 BASILS JELLIES
PEACH & SAGE JELLIES
MANGO SERRANO ROSEMARY JELLIES
The web version of Los Angeles' best kept secret.
100% plant based
nothing artificial
made with real fruit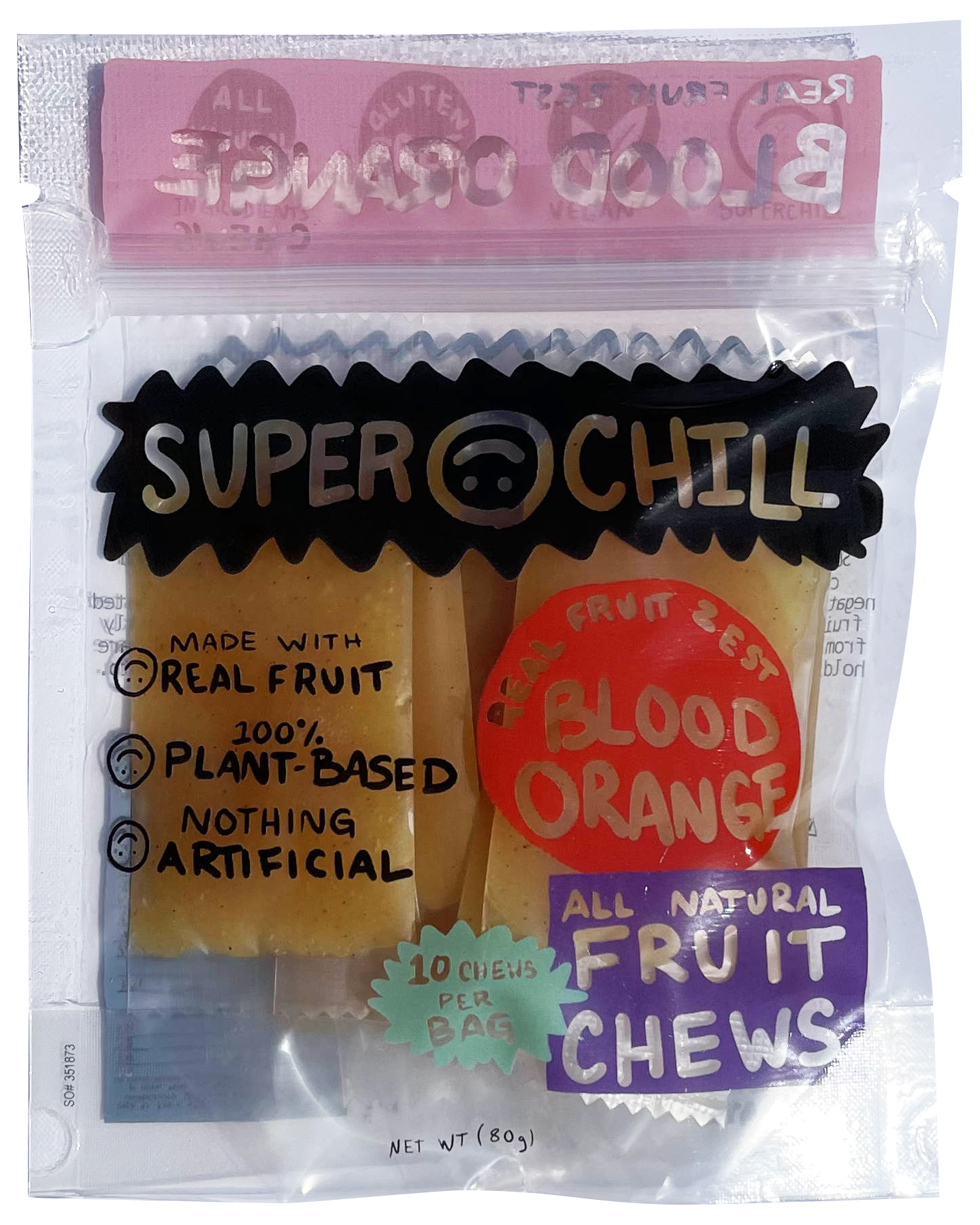 vvvv -CHECK OUT SOME OF THESE AWESOME ITEMS BELOW- vvvv